At all times, we try to raise not only our competence, but the quality of hypnosis in Poland and in the world.
In July this year, the 7th edition of the Masters of Hypnosis workshop will be held.
Meet Mark Cunningham – the best specialist in sexual and erotic hypnosis.
Join the Renegade Hypnotist project.
ATTENTION!
Due to some concerns about content of this workshops:
If you think training Renegade hypnotist has to rely only on giving the possibility of experiencing orgasms – you're wrong.
Mark Cunningham will teach you how to change people's lives (not just sexually) through ways you probably did not dream about.
Give Me 3 Days And I'll Give You
The Secrets of Hypnotic Power & Influence
Discover How To Quickly And Easily Hypnotize Humans...
Fully Confident You Can Give Them Waves
Of Mind-Blowing Pleasure...
Using My Step-By-Step Guaranteed Roadmap
Do you like shortcuts, so instead of trial-and-error you get results?
Do you learn best by 'hands-on' practice?
Do you like having someone experienced to guide you, so you get it right the first time?
I know I do. It's why I sought out the world's best trainers and spent thousands of dollars traveling to learn from them.
And it's why I created a fast-track training for those who want to learn my unique Renegade methods for making women fully responsive emotionally and sexually.
It all started when I was chatting with one of my students by the name of John. He said
"You know what would be great? A 30-day plan to quickly get started as a Renegade Hypnotist."
As we talked about it, I realized he was on to something. So that day I began to draw out a road map.
I laid out in an easy step-by-step sequence… what a person needs to go from zero knowledge to repeated success as a Renegade Hypnotist in only 30 days.
Fully confident in their abilities to hypnotize ANY human, and competent in all the techniques you see me use in the Renegade Project.
None of the therapy stuff, just the skills and tools you need to be able to do what you see in my videos where I'm running women through the Renegade Process and showing them how to be fully orgasmic.
I took this "30-days to Renegade Hypnotist" plan and used it to create a 3-day live training, which was debuted in Las Vegas in 2012.
88 excited people went through this new training, and were unleashed on the world as new Renegade Hypnotists. They all discovered how simple it is to take another human into trance. And most important how to give them waves of ever stronger pleasure, to play with sensation, and vivid imagination. Most important… how to use pleasure as a powerful magnetic force for change.
Give me 3 days and I'll turn you into a
Renegade Hypnotist Guaranteed!
This will be how you can go from from enthusiastic and willing to learn, step-by-step with me teaching you exactly how to do what you need to get started. So by the end of the 3-days you'll be feeling successful and confident you know you can do this.
How is this possible? Simple, because I'll be there showing you how it's done. You'll see a live demo and then IMMEDIATELY practice with a partner, getting course correction in real time.
An entire weekend of do-the-drills, get-the-skills. With me giving you feedback, answering your questions, and showing you the tips & tricks I've learned. All designed to shortcut your learning process.
Using My Proven System
For Training New Hypnotists
Thousands of people worldwide have learned how to hypnotize humans using my famous Marknosis blend of solid theory, to-the-point demonstrations and exercises, Real True Stories, and set-piece inductions that hammer the points home and Change Your Mind Forever!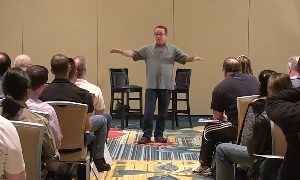 Lecture & Wild Stories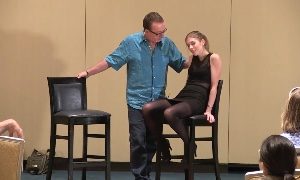 Live Demonstrations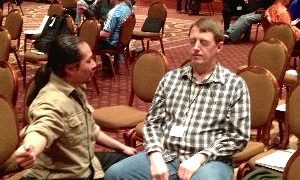 Do The Drills – Get The Skills
Rowdy, ribald and real. Designed to keep you engaged and teach both your conscious & subconscious mind.
Complete demos of all hypnotic techniques. Everything you need to succeed as a Renegade Hypnotist.
You become a confident competent hypnotist by doing the hands-on exercises every step of the way.
Just a sample of what you'll experience…
Multiple step-by-step demonstrations of the core Renegade Hypnotist techniques
A personalized 30-day 'Quick Start' plan to keep your momentum going strong. (So when you leave the seminar you'll know exactly what to do to reach your goals!)
Why women LOVE to be hypnotized! (You just have to know how to present it)
How to easily help any woman go from being neurotic to relaxed & happy. (She will love you for it)
How to do Renegade Hypnosis anywhere. (Use hypnotic influence everywhere you go!)
Single? Discover how to choose good subjects and have fun at the same time.
3 simple words to handle any unexpected response
How to get control of what's inside your head. (If you don't control your thoughts… who will?)
The 4-Step Process for powerful positive beliefs.
The simple secret to step outside the boundaries of ordinary daily life.
The secret to Charisma. (Hint: It has nothing to do with your personality)
How to experience incredible PLEASURE. (And how to use this as a powerful motivational force to get what you want in life!)
The Infamous "Tell Me Game". (One of our Secret Weapons)
What to do when something goes wrong. (You'll be so smooth they won't even notice)
How to do the full 7-Step Renegade Sequence and get the expected and desired results… with ANY human! (You'll go through the exact same sequence you've seen me use in the Renegade Project so YOU can do it too!)
Hands-on practice with all the Core Renegade Techniques
Experience the Renegade Process as both the hypnotist and a subject (so you'll know exactly what it's like)
How to work with different types of PLEASURE (and get the desired response)
Discover exactly what the subject goes through
An essential grasp of the Core Concepts, overall Framework, and all key Renegade Hypnotic Techniques
Step-by-step instructions for every part of the Renegade Sequence
Complete demonstrations of every technique (with follow up Q&A)
LIVE DEMONSTRATIONS of all techniques you'll be learning… followed by Q&A. (So you'll know exactly what to do and how to do it!)
And Much More!po każdej uzupełniane pytaniami i odpowiedziami. (Więc będziesz wiedzieć dokładnie, co robić i jak to robić!)
I o wiele więcej!
What People Are Saying...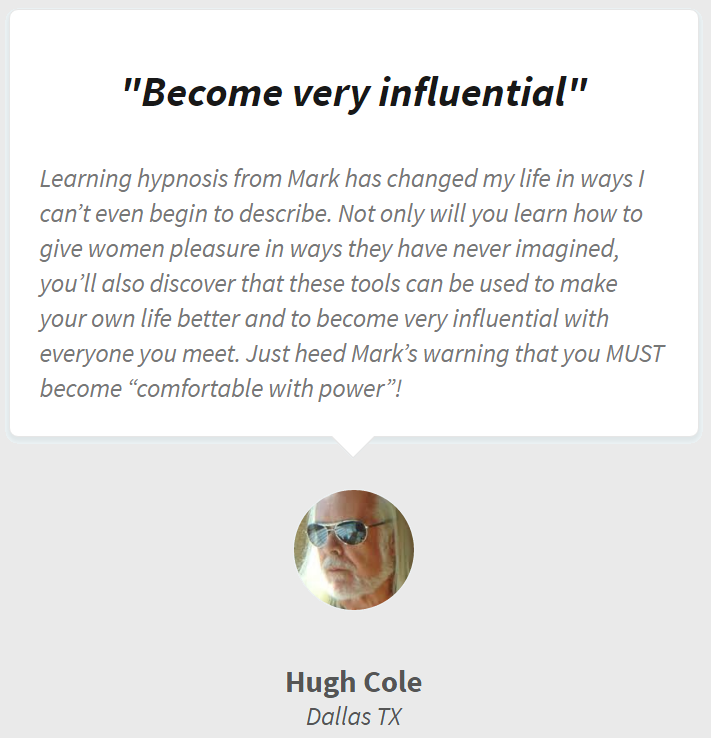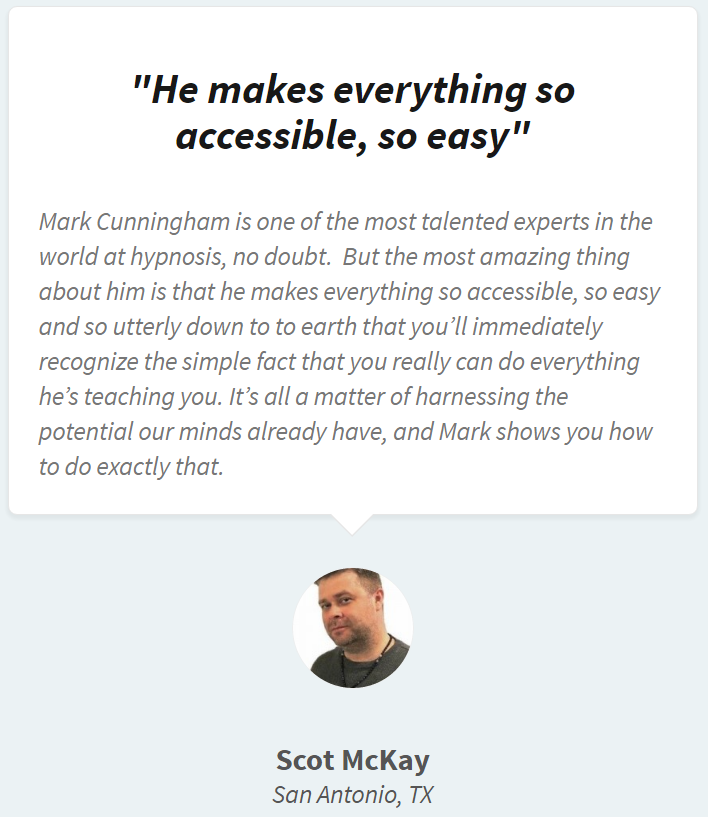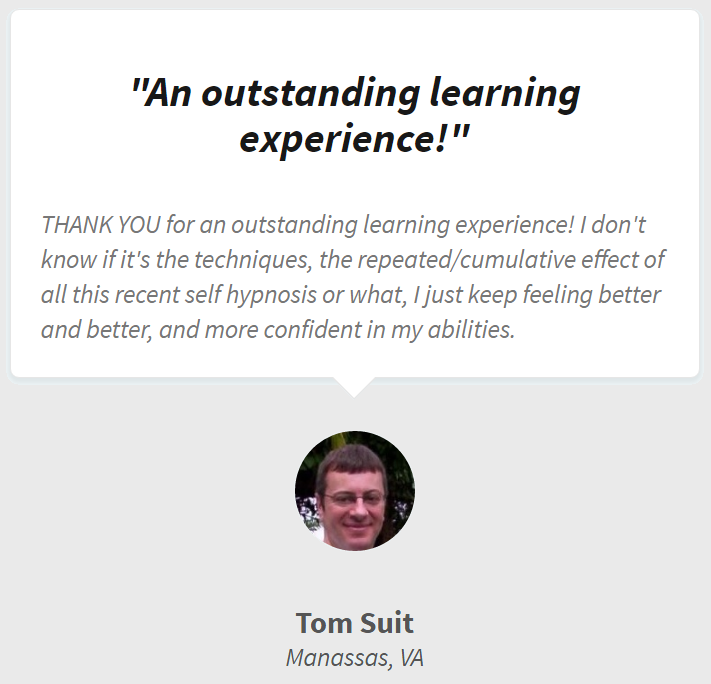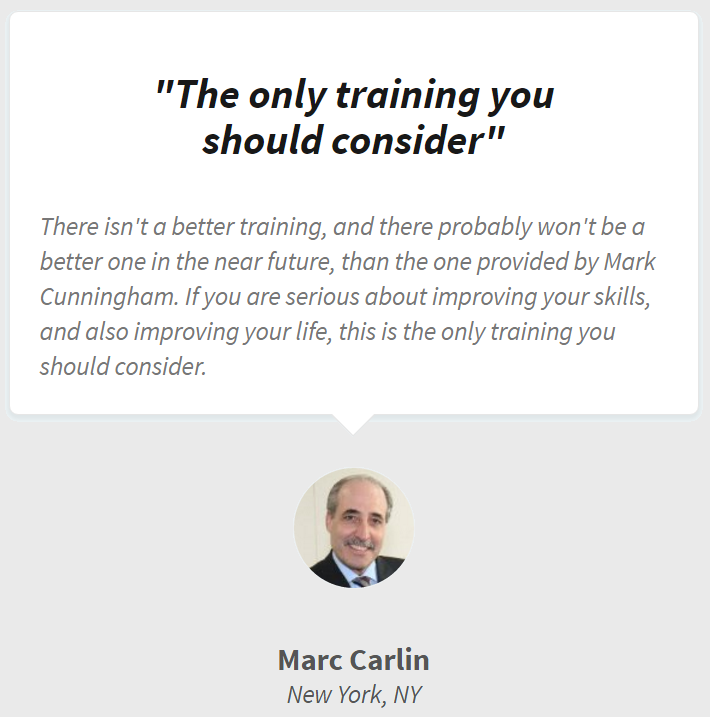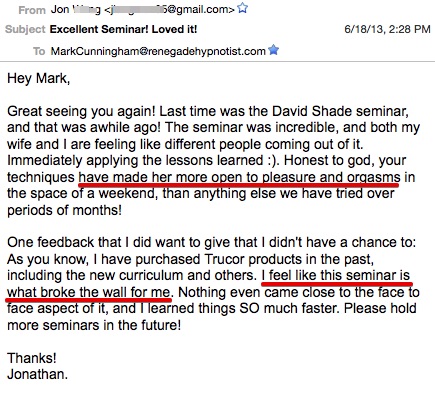 BONUS #1
How To Hypnotize Humans
The 7 Core Steps Of
Renegade Hypnosis
[$497 Value!]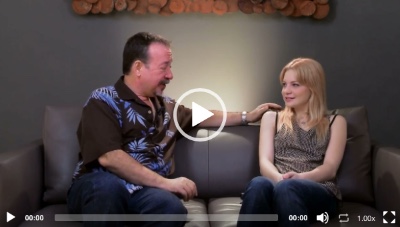 This seven session series (7 videos) covers the core Renegade Hypnotist techniques I utilize without any fancy stuff. Just what you need to know to get started using my unique method. These sessions are slowed down so you can see exactly what I'm doing, and I provide explanations as I'm going through the session.
You will receive this bonus AFTER the seminar.
BONUS #2
From Zero To Fully Orgasmic
The Tara Sessions [2 Video Set]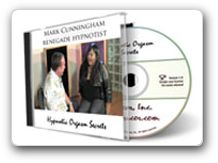 These are sessions of me working with a woman (Tara) who rarely had orgasms in her life. While not actual anorgasmia (inability to orgasm), Tara came to us with quite a challenge when it came to orgasms. Sadly this is not uncommon.
In this high-octane hypnosis video set, you'll witness the full potential of what you can do with Renegade Hypnosis techniques. You'll be amazed at how in less than an hour she is able to easily have multiple powerful orgasms.
After she becomes fully orgasmic some real magic happens. Which is why you are getting this video series. So you can see this is more than about orgasms, you can change a woman's life in powerful positive ways… forever.
You will receive this bonus AFTER the seminar.
BONUS #3
Foolproof Hypnotic Trance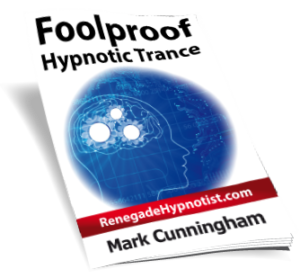 This guide shows you the only trance inducing technique you'll ever need. It's known as the Elman Induction and if you follow the steps… it's foolproof.
This easy to follow guide shows you the Elman Induction in the exact way you'll be learning it. And breaks down each step so you know what, why, and how.
BONUS #4
Conditioning With Pleasure Guide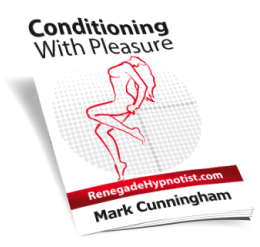 This is the core technique of the Marknosis style of hypnosis and one you can use to get massive results with your subjects.
This guide maps the Conditioning With Pleasure method out step-by-step for you, so after the training you can use it as a reference.
BONUS #5
Binder With Notes, Handouts,
& Presentation Slides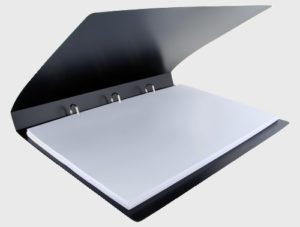 When you check in on Day 1 you'll receive a binder with the complete set of all slides used during this training. So you can write your own notes on them to help you remember each of the techniques and topics.
You will receive this bonus at the seminar.
Who is Mark Cunningham?
Mark Cunningham is one of the genuine rebels when it come to the pursuit of maximizing human potential.
As one of the most experienced hypnotists in the world, he authors cutting-edge classes, trains physicians and therapists in the use of hypnosis as therapy, and gives Human Potential / Sexuality seminars and live events throughout Europe, North America, Australia and Asia.
Because of this Mark has become one of the world's most sought after experts in hypnosis, as well as relationship coaching and sexuality training.
Mark's unique approach is the result of nearly 40,000 professional clinical hypnosis sessions, and results in rapid, permanent changes to identity, beliefs and behaviors.
This "Renegade" approach to change-work results in a nearly 100% success rate for Mark's clients. Rather than refer to it as 'therapy' Mark prefers to call it training for your mind. His belief is people aren't broken, they are just doing certain behaviors or have certain thoughts that are less than optimal.
Mark also discovered that the root of most emotional and behavioral problems for women was to be found in an inhibited or blocked sexuality. When the sexuality is freed, the problems go away — as Mark likes to say, "You can be neurotic or orgasmic, but not both!"
So from this The Renegade Hypnotist Project was born. The Renegade methodology is designed to remove stress, eliminate negativity from memories, enhance imagination, open people up to sensuality, instill the ability for women to experience full-body orgasms at will, and to allow the healthy expression of primal sexuality in every area of life.
When he's not traveling the world, he lives in the American Midwest with his wife and dogs, and his stack of largely useless advanced academic/professional degrees.
Make the most of your time at the workshops.
The course will be conducted in English with a SYMULTANIC translation into Polish. This means that there will be no loss of time for translation (as is the case with many foreign language trainings). Participants will not have to wait for a translation. Polish listeners will receive headsets, and you will participate as if the translation was not there at all.
What else will you get after taking this training?
Certificate of completion of training signed by the teacher
Access to a closed discussion group intended only for graduates of the course
Where and when will this training be held?
Date: 13-15 July of 2018.
Location: Hotel Mercure Warszawa Grand.
Krucza 28 street in Warsaw, Poland
After registration you will get a form with a discount for a room at this hotel.
ATTENTION!
We have opened the possibility of participating in a course for people who can not come to Warsaw.
You can go through this training confortable at your home.
The training will be broadcast live on the internet, so all you need is a computer with internet access and a browser.
However, you should consider:
– if you are going through the training by yourself (alone), you will not benefit fully and you will have to wait during practice time, while everyone in Warsaw finish exercises.
– if you have a person who during the training can be hypnotized by you: you will gain a lot.
– BUT if you have a person with whom you will do exercises both-ways: you will have 100% of the same opportunities as the participants of the training in Warsaw (except for direct interaction with participants and trainer). In other words: you will become a Renegade Hypnotist!
Warsaw Time: UTC/GMT +2 hours
Friday: 9.00-18.00
Saturday: 9.00-18.00
Sunday: 9.00-17.00
What is the price of this training?
Your investment in becoming Renegade Hypnotist is 1497USD / 1277EUR
Last Minute rate: 1197USD / 1027EUR
Rate for LIVE STREAMING on the internet: 697 USD / 597 EU
(if you have a practice partner then you can split it in half!)
With Live Streaming version of this workshops all the bonuses are included.